TearCare®
Our tears are made from oil, water, and mucus. If there's an imbalance in these layers, your vision and comfort of your eyes may be affected.
For example, if your oil glands (meibomian glands) become clogged, your tears might not have enough oil to adequately lubricate your eyes, and your tears may evaporate too quickly and cause symptoms ranging from discomfort to extra tear production and poor quality of vision.
Poor tear quality is often caused by Meibomian Gland Dysfunction (MGD), a condition that impacts the production of oils in your tears. The most common form of MGD is obstruction of the oil-producing glands in the eyelids.
Each case of Dry Eye is unique. At your appointment, we will determine whether your dry eye symptoms are caused by Meibomian Gland Dysfunction (MGD) and would benefit
from the use of The TearCare® System.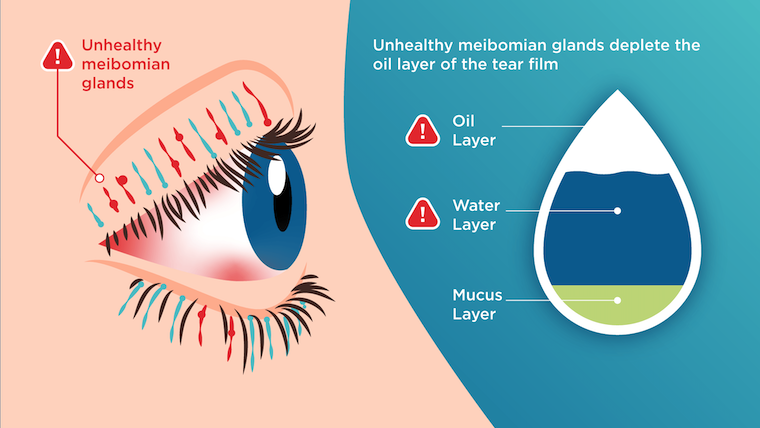 What is TearCare®?
TearCare® is an innovative FDA-approved in-office dry eye procedure used to treat MGD by targeting the blocked meibomian glands in your eyelids that produce oils to keep your tears healthy. When these glands become blocked or have reduced function, your tears may evaporate more quickly. Unblocking these glands with The TearCare® System can help restore their function and stabilize the tear film.
TearCare® is a software-controlled, wearable eyelid technology that provides targeted and adjustable thermal energy to the meibomian glands. This procedure provides personalized open-eye in-office procedure designed to target the underlying cause of MGD and evaporative dry eye. After the thermal procedure, your doctor will perform a manual gland expression using a specialized tool to allow for meibomian gland clearance and to allow for new oils to begin to flow. This may improve the quality of tears and reduce symptoms like dryness, gritty or scratchy sensations, blurry vision, and watery eyes. Like getting your teeth cleaned at the dentist, we are conducting a "deep clean" of your meibomian glands.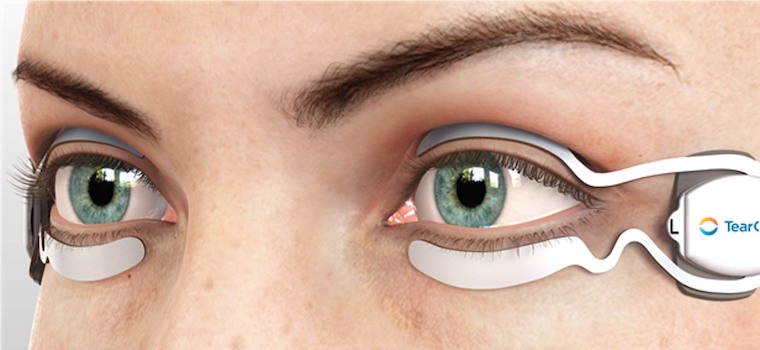 Schedule an appointment with us and find relief today.